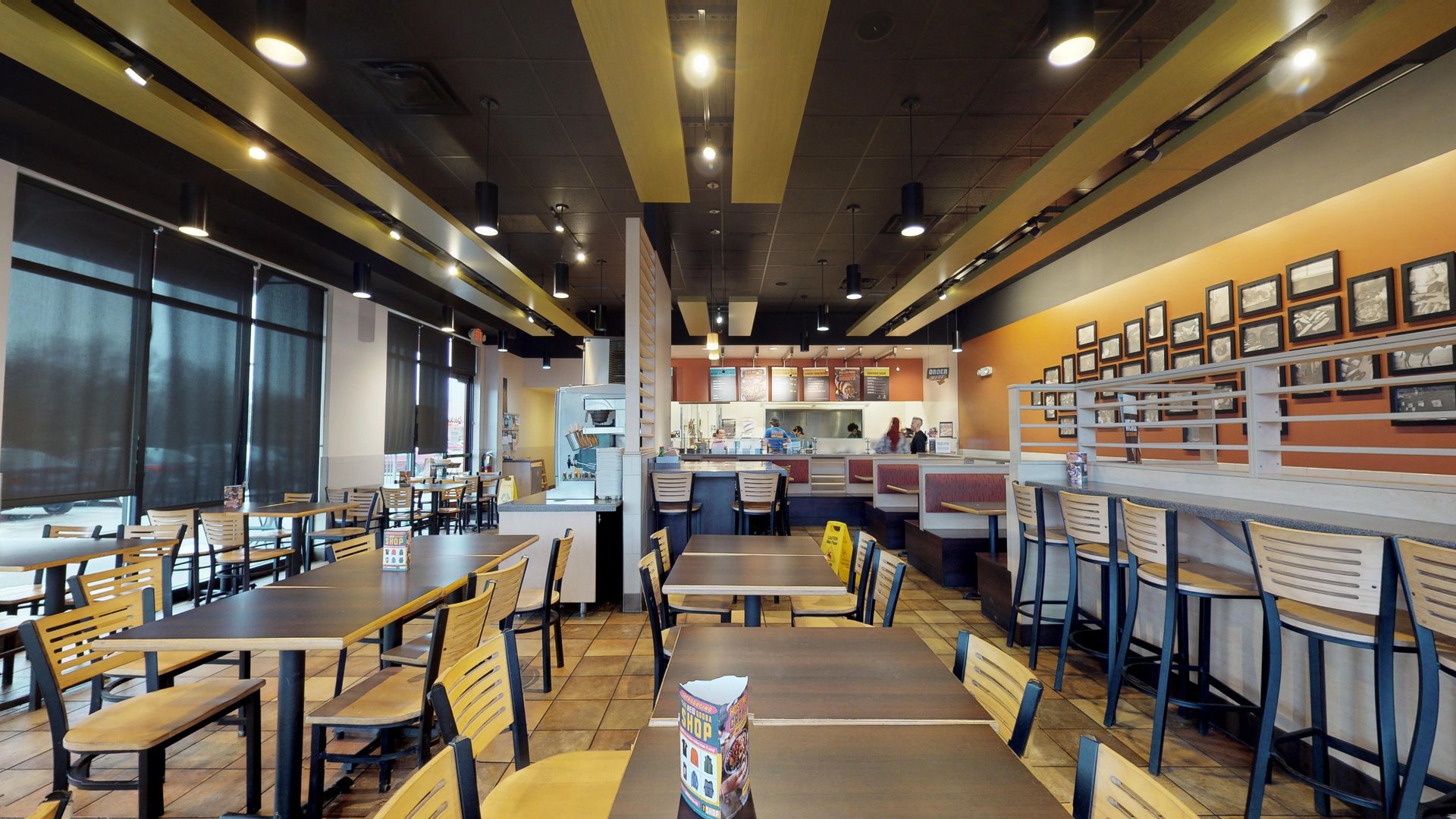 20+ Years
Over 30 Employees
Midwest & Mountain Locations
Nation Wide Job Sites
Drafting & Architectural Design
Site Checks & Surveys
Design Renderings
Concepts & Branding
New Concept Rollouts
Construction Administration
Resaturant Industry
Retail Brands
Start-ups
Nationally Recognized Brands
We are Lingle Design Group, Inc., a full-service architectural design firm since 2000, specializing in design for start-up and nationally-recognized restaurants and retail brands. We are a trusted architectural adviser consistently delivering innovative design solutions, committed to design excellence and client service.
Having spent over 20 years working as an architect and construction professional within the food service and retail construction industries, Carl Lingle formed Lingle Design Group in 2000 in Lena, Illinois.
Originally housed in a former bank building on Main Street in downtown Lena, Illinois (located west of Chicago), Lingle Design initially focused on providing drafting and architectural construction documents. Fast forward to the present and an expanded list of services which included site checks and surveys, design renderings and concepts, branding and new concept rollouts, and construction administration, the Lingle Design team had grown to more than 30 employees and required a move to larger office space.
In true architectural fashion with plenty of challenges, two old side-by-side downtown buildings were purchased, one of which was the town's hospital more than 50 years ago.  The extensive renovation resulted in a very functional upstairs office space which highlights the character of both the building and its occupants!
Ready to learn more about our services?

I must say that we are quite pleased with the design and layout of our store. I can't tell you how many people comment on our design and layout. It is both very functional and practical and we met all of the FIVE GUYS requirements relative to design, functionality and layout. You even found a great solution to the column in the middle of our kitchen line!"
– Jeff Parker FIVE GUYS Franchisee

On behalf of the Board of Directors, Officers and staff of Citizens State Bank, I would like to highly recommend the services of Lingle Design Group, Inc. Citizens Bank completed the construction of a three floor, 15,000 square foot branch facility in Freeport, Illinois. Lingle Design Group was our Architect on the project and their staff was very interactive and responsive throughout the completion of the project. We have a final building that we are extremely proud of and will certainly use Lingle Design Group again for future building design and remodeling services.
– Fritz Kuhlemeier Citizens State Bank President
The Lingle Design family consists of a professional, energetic, and knowledgeable staff committed to providing excellent customer service at all levels. We work closely with our clients from the initial design phase all the way through their project completion.
READY TO DISCUSS YOUR PROJECT?